All Stories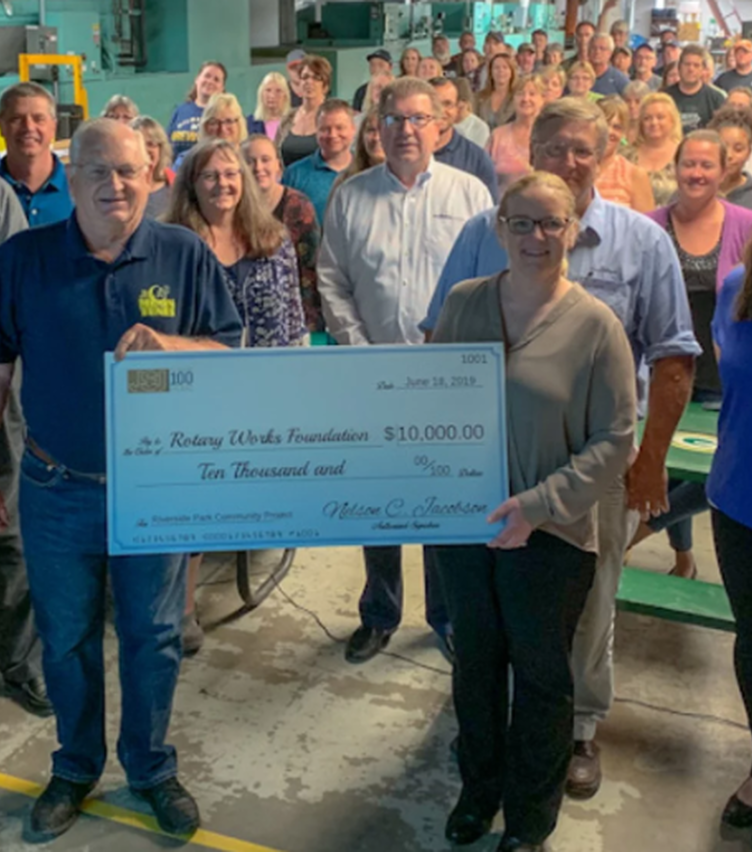 Giving, McLoone
Paying it Forward
To celebrate 100 years in business, JSJ and its portfolio companies paid it forward to their communities by identifying non-profits in need of donations. McLoone, located in La Crosse, WI, dedicated its donations to the La Crosse Bandshell Project which supported in funding a new acoustical shell covering the historic bandstand in a local park.
JSJ VP, Erick Johnson, and past McLoone President, Anita Froegel, attended a McCloone company-wide meeting to surprise and present the donation for the project.
"We chose this opportunity because it is something that all ages and abilities can access and benefit from for generations," said Deidre Kruser, McLoone President. "We are honored to be able to support such a great cause and make an impact on our community."