All Stories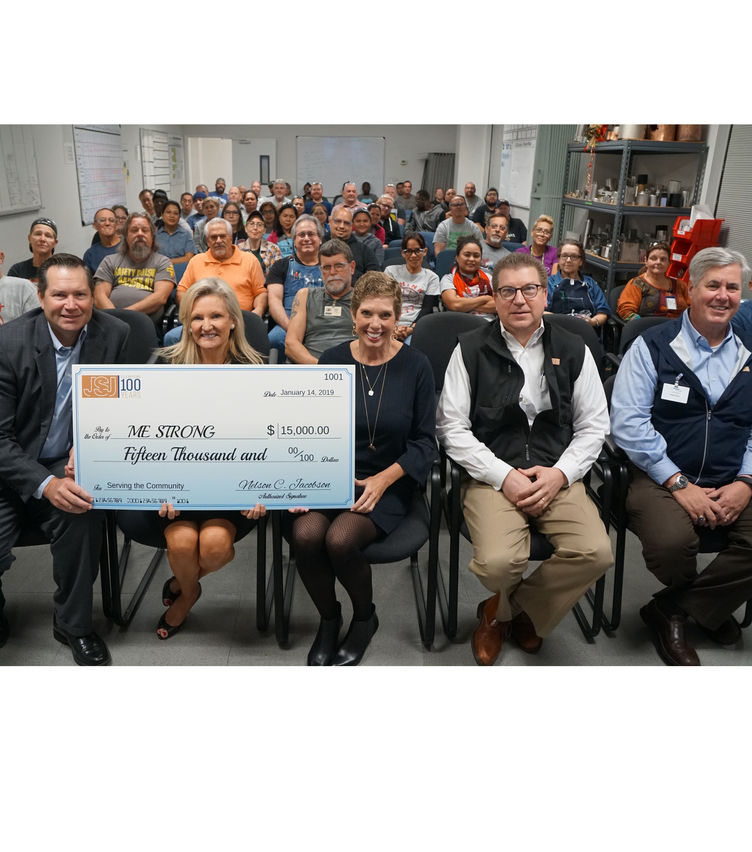 Giving, Hudson
Giving Back
Hudson Technologies was proud to do its part in the fight against cancer by donating $15,000  to ME STRONG. Each year, ME STRONG hosts an 5K to raise money for individuals and families in Central Florida affected by cancer. Along with the donation, as many as 20 Hudson employees will be participating in the race.
"We are grateful for the opportunity to give back through JSJ's 100th anniversary campaign," Hudson CEO Bret Schmitz said. "When we were thinking about which local organization to support, we knew we wanted to choose one that made a significant difference in the lives of people in our community. ME STRONG has had such a profound impact on so many Floridians and their families. It's an honor to do our part to assist this wonderful organization."
Hudson Technologies has been doing business in Ormond Beach since 1961. Companies worldwide use Hudson-manufactured metal enclosures and diaphragms for aviation, aerospace, electrical, medical, semi-conductor, industrial, automotive, commercial battery, irrigation and other industrial applications.
"ME STRONG is honored to be the recipient of such a generous gift," said Kim Winters, who helped found ME STRONG and now handles marketing and sponsorships. "Hudson Technologies' donation will make a meaningful difference in our organization's ability to ease the financial burden for Central Floridians battling cancer. We are also proud to welcome Hudson Technologies as a Premier Sponsor of the ME STRONG 5k, which is expected to bring together 5,000 participants next month to show their support for the fight against cancer."