All Stories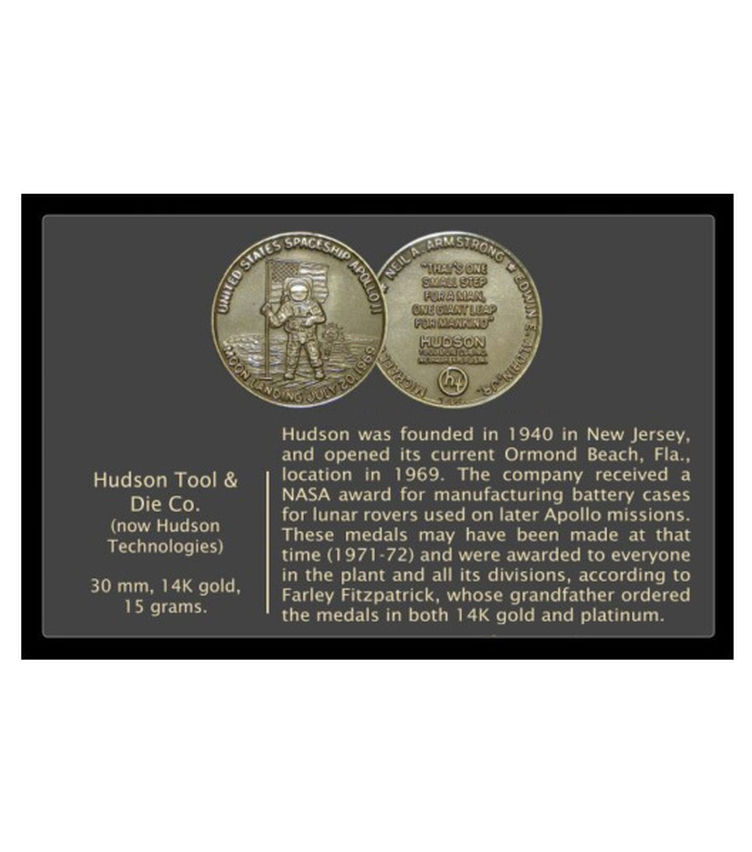 Moon Landing
On July 20, 1969, Apollo 11's Eagle module landed on the moon on a plain known as "The Sea of Tranquility". This year marked the 50th anniversary of the moon landing, causing the staff and leadership at Hudson Technologies to reflect on the company's own involvement with the space program.
Since the founding of Hudson Technologies – originally named Hudson Tool & Die – in 1940, the company has operated in spirit of continuous technological innovation. Ultimately, the desire to improve existing technologies led to Hudson's involvement with NASA and strong support of the space program.
Farley Fitzpatrick, Sales Engineer at Hudson, and his family have been involved in the operation of Hudson from the beginning. In the early 1970s, Farley recalls that NASA issued an award to the employees at Hudson for their participation in the space program. The award was for the battery cases Hudson manufactured for use on lunar rovers in the Apollo missions.
Charles Batka – Farley's grandfather and Hudson's founder – generously provided all of the employees at Hudson the medals cast in 14-karat. This was unusual at the time for employee medals, which were usually cast in bronze, pewter, or silver.
The commemorative medals were 30 millimeters in diameter, 2 millimeters thick, weighed about 15 grams, and were marked as "14K gold." On the front, the medal contains an etching of an astronaut holding an American flag along with the following inscription:
UNITED STATES SPACESHIP APOLLO 11
MOON LANDING JULY 20, 1969
On the reverse side, the inscription lists the names of the three astronauts who went to the moon on Apollo 11 – Neil A. Armstrong, Edwin E. Aldrin, Jr., and Michael Collins – along with Armstrong's famous quote:
"THAT'S ONE SMALL STEP FOR MAN, ONE GIANT LEAP FOR MANKIND"
The medal also contains the name of the company and its location in 1969 – Hudson Tool & Die Co., Inc. Newark, N.J. USA – as well as the company logo from the time period.
As represented by this rare medal, Hudson Technologies has been a tireless technological innovator from inception in the 1940s through today. The company's involvement with the space program spurred a long relationship with the government and the private aerospace sector. Hudson continues to provide a broad range of custom metal stampings for aerospace and defense applications today.