All Stories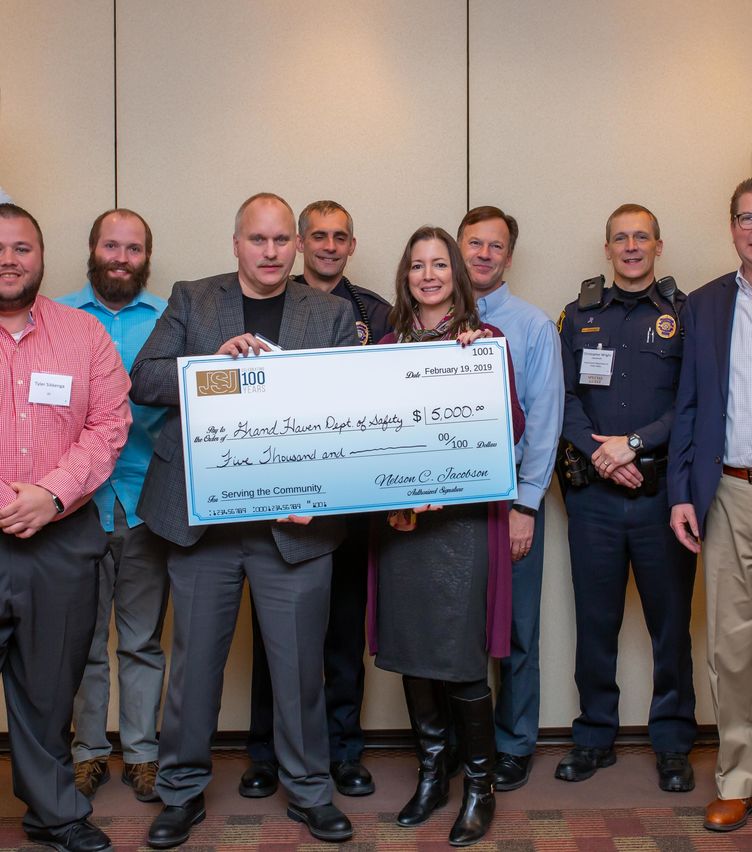 Community, JSJ
Community Foundation Feature
"Choosing to give to a for-impact organization—whether you're an individual, a family, or a corporation—is a personal act. "We know that the heart of why people give is to help organizations whose missions they are passionate about," said Chris Riker, Vice President of Advancement & Donor Services. "One person's reason for giving may vary greatly from another's, but they all feel that same philanthropic desire." 
A local business recently took that desire one step further.
Founded in 1919 and headquartered in Grand Haven, JSJ Corporation has always been a compassionate supporter of local organizations. A growth-firm with design, engineering, manufacturing, and distribution businesses in communities throughout the world, JSJ has proven over its hundred-year history it they are dedicated to supporting our community.
"As part of their one-hundredth-anniversary celebration, the leadership at JSJ turned to their employees to choose who received their gifts as a way to honor their legacy of community giving. 'It's incredibly important to us that we've had the good fortune to be able to give back to the communities where we live and work,' said Johnson. 'We look forward to continuing to support these amazing organizations as they work to make our communities better places to live.'" -Grand Haven Area Community Foundation  
To read the full Grand Haven Area Community Foundation Blog, visit https://www.ghacf.org/jsj-givi...